Gion Falls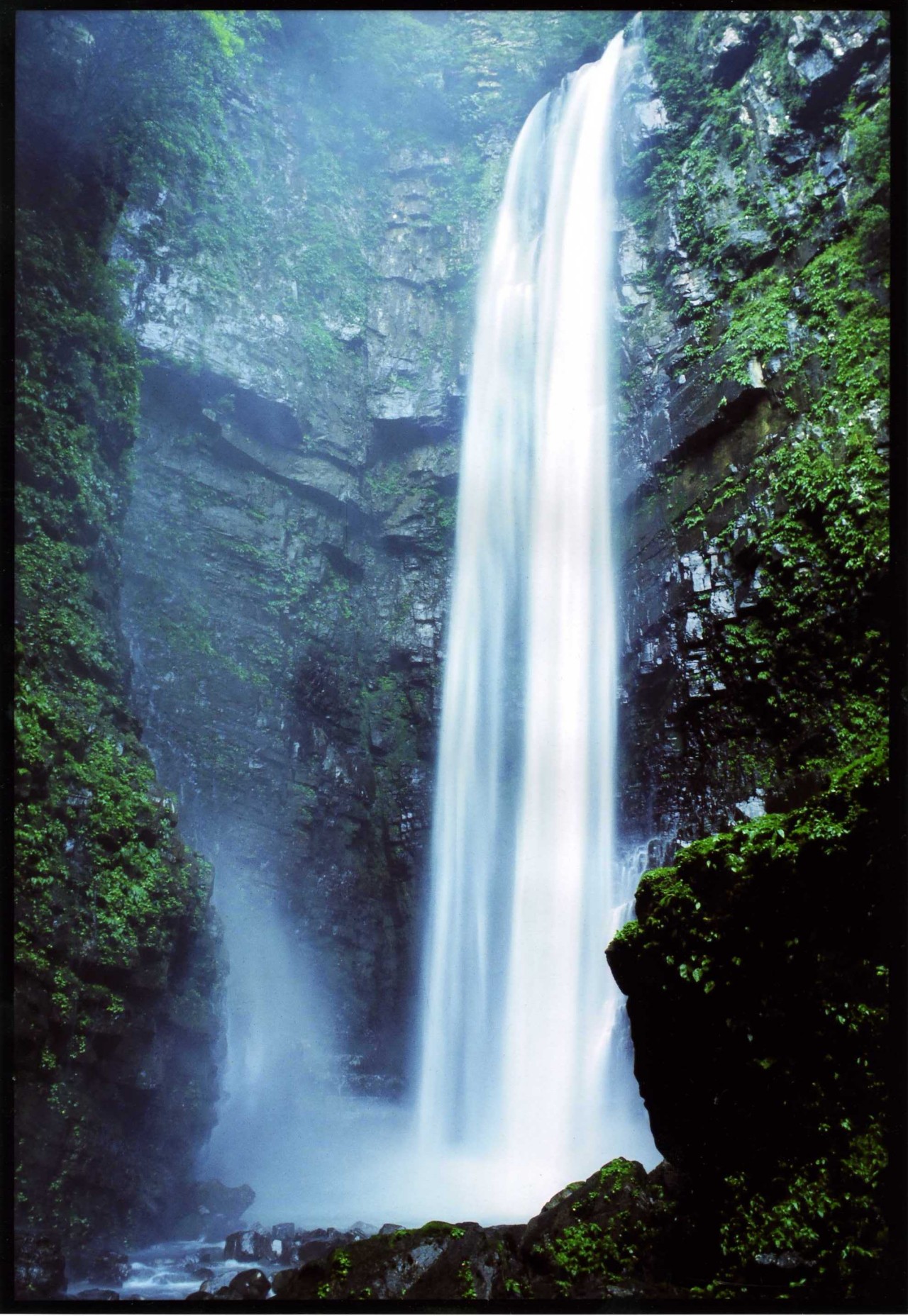 This waterfall is located upstream from the Itaya River, which branches off from the Omaru River.
It offers a scenic view of water rushing down an enclosed cliff with 3 corners, all at a height of 78 meters.
Over near the parking lot there are two other waterfalls, Kagikake-daki at 50m in height, and Kojio-taki at 40m in height.