The Sea of Oiso! Enjoy the Optimal Location!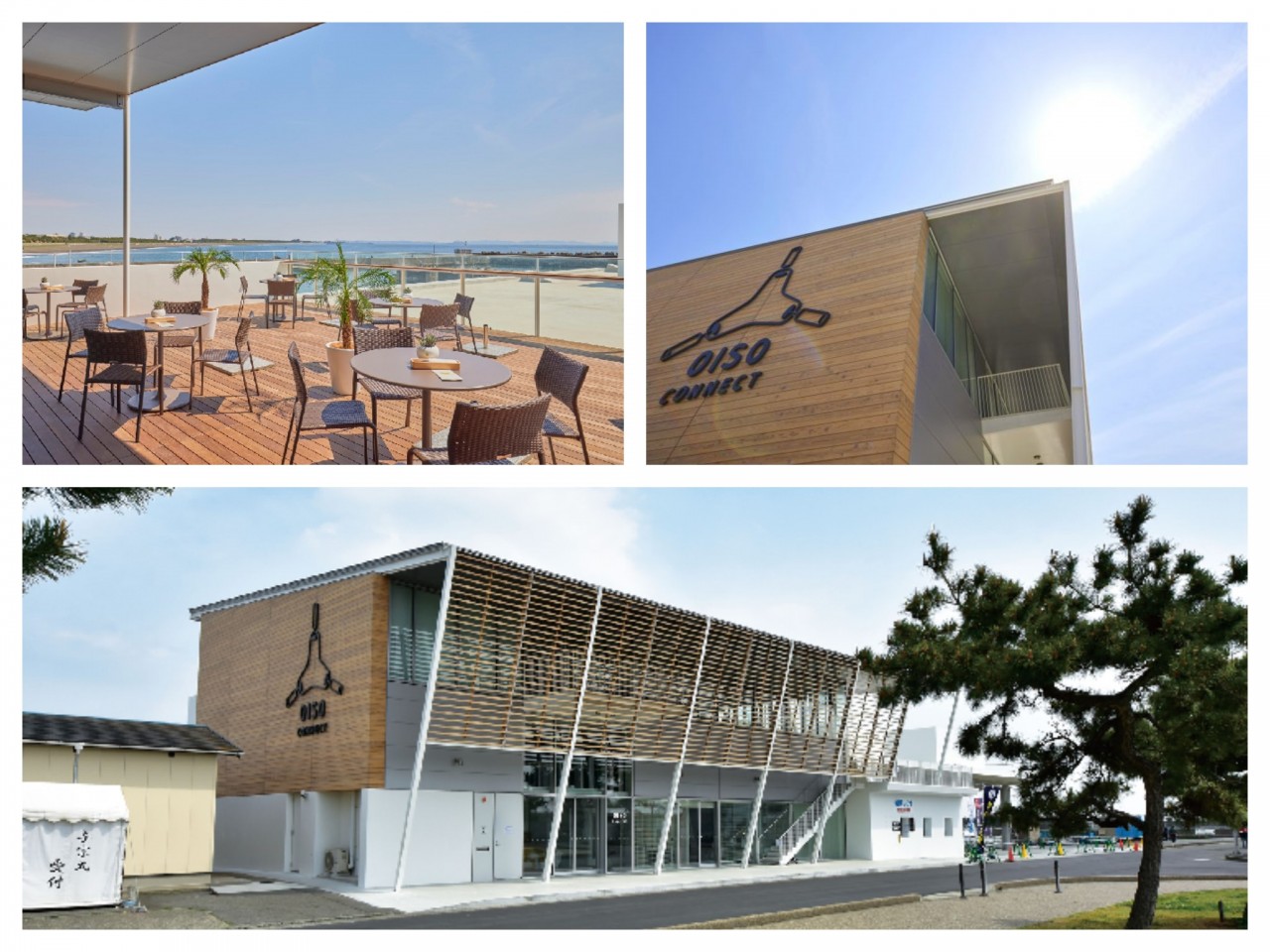 "OISO CONNECT" (officially known as Oiso Port Lively Communication Facility) is a newly established recommended tourist spot in Oiso Town, established in 2021 (Reiwa 3).

Visitors can enjoy the beautiful views of the sea in Oiso, restaurants and cafes that use fresh ingredients sourced locally, a direct sales outlet selling local specialties such as "fresh fish" caught in Oiso Port and locally harvested morning vegetables, and so on.

It is also easily accessible and is a popular spot that can be enjoyed by a wide range of people, including families, couples, and friends. Please pay attention to the signs inside the facility that guide you in a manner befitting the Minato area.

From the restaurant and terrace, you can enjoy the optimal location that offers views of Oiso Kitahama coast and even as far as Enoshima in the distance.
You can enjoy a meal made with local ingredients in a relaxed and comfortable atmosphere, away from the daily routine.
The nearby "Oiso Beach" is also a recommended place to visit for a swim in the summer.

※"OISO CONNECT" is a facility that forms the core of "Minato Oasis Oiso" registered in the Ministry of Land, Infrastructure, Transport and Tourism's "Minato Oasis" area.