Enjoy the specialty of Kagawa Prefecture, individually grilled bone-in chicken to your heart's content!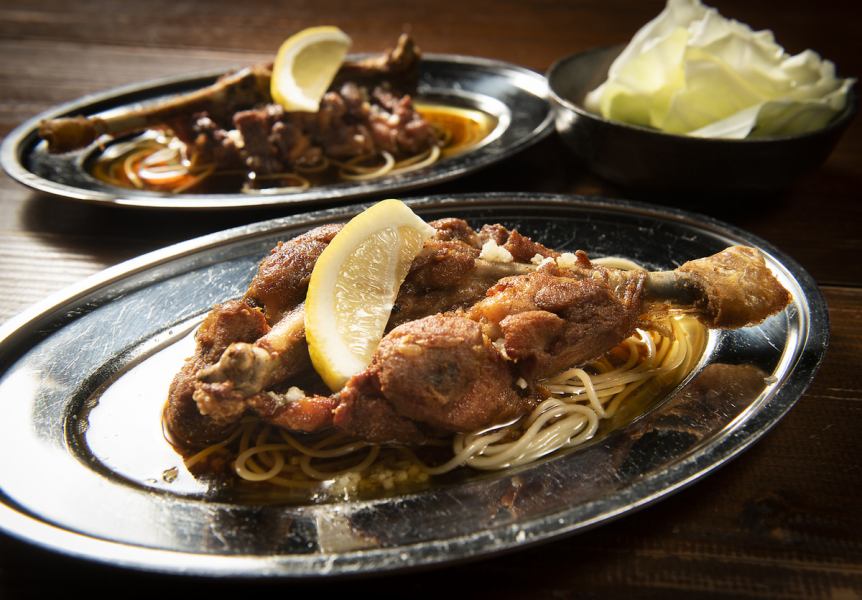 The Honetsukidori Azuma Honten restaurant specialises in bone-in chicken, marinated in a unique blend of spices and grilled one by one without the use of an oven.
Home-made chicken oil and a special salty-sweet sauce create a harmony of spicy, sweet, and savoury flavours that make for a uniquely delicious bone-in chicken.
You can also enjoy a wide variety of chicken dishes that only a specialty restaurant can offer, such as "bone-in chicken hina" with its tender and juicy flavor, "bone-in chicken oya" with its unique texture and taste, "jidori no tataki" and "tori kawa ponzu" fried to perfection.

Inside the restaurant, there are semi-private room-style tables and tatami rooms with sunken kotatsu seats for a relaxed atmosphere.
Counter seats are also available, making it easy for solo travelers to enjoy the restaurant.

The restaurant is located in the center of Takamatsu City, a 7-minute walk from Kotoden Kawaramachi Station.
After tasting the famous "bone-in chicken", enjoy the nighttime in Takamatsu by going to bars and eating udon noodles.